School of Music – Piano, Singing, and Composition
Peter Teodorescu is the #1 Vocal Coach in the Illawarra. #1 Music Composition and Music Theory educator.
Most versatile & inspirational educator of the Piano.
Vocal Coach of celebrities on TV Series 'Your Face Sounds Familiar', The Voice, and X Factor.
Our students are taught and developed into musicians – so if they decide this is what they want, they are mentored into making a career from music generating 6 figure incomes. Success to us means educating and advising you so you reach your goals sooner by accelerating your results. It means you can earn money sooner from music and have an edge over others. It means you learn the type of quality decisions you need to make in your education, the environment you need to be in, and the people you need to be around to get there. 
Peter 'Theodore' Teodorescu teaches children from 3 years of age to adults into their 80s, from skill levels of beginner to professional artists.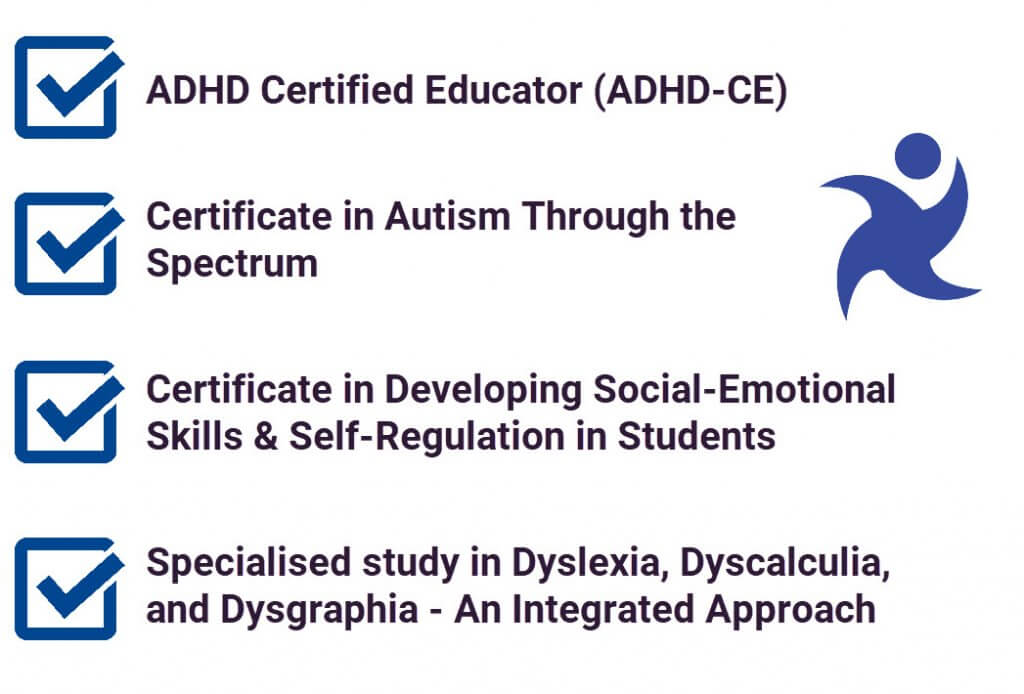 Students are taught with only the latest technology and only the most powerful and industry leading music production software and digital audio workstations. Film music. Music Production. Arrangements. Computer Game Music. YouTube Music. Original Compositions. Television. Soundtracks.
Peter mentors singing/vocal teachers who wish to improve their vocal coaching skills, music therapists who would like to improve their piano and vocal skills, and consults with them together with their student(s) who are preparing for an audition or performance.
Peter is an ADHD Certified Educator (ADHD-CE) and has a Certificate in Autism Through the Spectrum, and Certificate in Developing Social-Emotional Skills & Self-Regulation in Students. He provides the benefits of receiving advanced training and experience to children and adults diagnosed with ADHD and/or ASD. Peter has also completed specialised study in Dyslexia, Dyscalculia, and Dysgraphia – An Integrated Approach. 
Sessions are also provided for students who are on self managed NDIS Plans, or we work with the NDIS Plan provider to organise your sessions.
Peter moved to Australia from Romania and brings his International performance and touring experience (Europe, USA, UK, Asia in Concert Halls, Palaces, Embassies, House of Parliaments, and Radio Broadcast Recording Halls), along with his vocal coaching of celebrities for television series to Australia.
Working on teams with TV personalities, entertainers, and television crews means that Peter brings real life experience to Wollongong's local theatres, developing pianists, artists and performers.

He has been the vocal coach for TV personalities, entertainers and stage performers including X Factor and The Voice contestants. He has also vocal coached younger singers on the children's version of The Voice.

Peter was the musical advisor and vocal coach on the 'Your Face Sounds Familiar' TV series [2011 – 2016]
Session Fees and Timetable
The Piano
Vocal Coaching | Singing
Music Composition
Piano, Vocal & Composition
View Timetable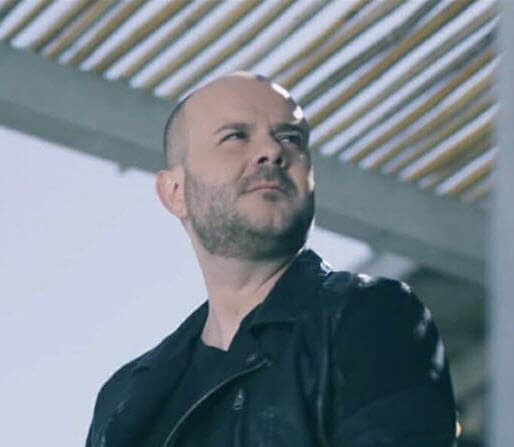 We are honoured to have international Music Producer Alex Tabacar (aka Preston) on board to work together with his team to help our students and artists launch their music career.
Alex has worked his magic on hundreds of commercial music videos across many record labels with a pro team – reaching many tens of millions of fans on singles. His orchestration on the Otilia – Bilionera single has literally reached over 1 billion fans across YouTube.
Alex's commercial musical creations for Artists have been licenced with the largest most successful music publishing companies and record labels including:
Universal Music Publishing Group (UMPG)
Sony/ATV Music Publishing
Warner/Chappell
EMI Music Publishing
Warner Music Group (WMG)
BMI – Broadcast Music Inc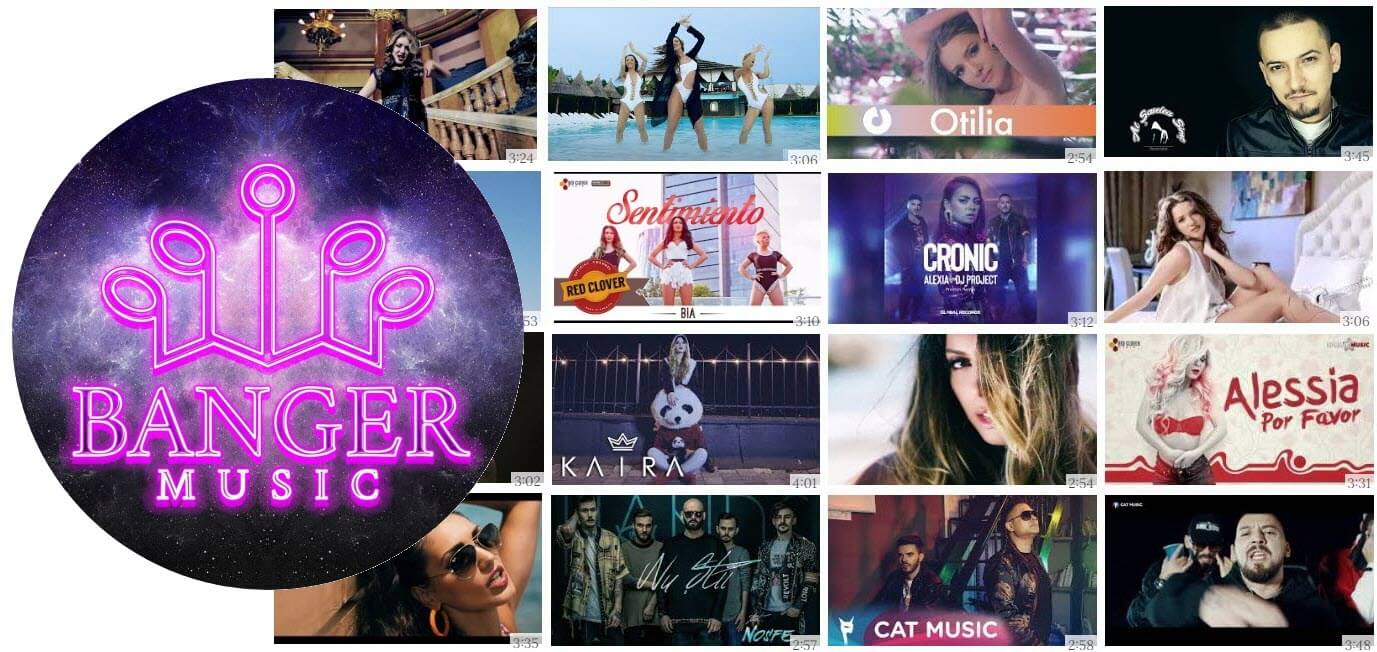 Having previously heard Peter play and appreciating his talent as a pianist , I was nervous before my first lesson and reluctant to play piano for anyone after neglecting my practice for so long; however , Peter was well prepared with finger exercises and theory examples to take away and patiently helpful .His thorough knowledge and experience were reassuring and his manner encouraging and positive. I came away with plenty of strategies to develop and refine the pieces I'd had difficulty mastering . Thank you Peter!

Josie Zurzolo
09:52 18 Oct 21
As a wedding stylist I have had the pleasure working with Peter on numerous occasions at our wedding ceremonies for our beautiful bridal couples and their guests.Peter is such a talented and professional musician. He goes above and beyond and puts on a wonderful performance.We always look forward to working with Peter.

Phoebe Brooks
06:04 15 Sep 21
Had the most special and empowering lessons with Peter. Not only was he super accommodating and encouraging, but from just 2 lessons I learnt an abundance of knowledge about the music world. Grateful to have connected with such a wonderful man with such incredible talent.

Peter is a very good singing teacher and is very professional. He is very flexible and puts a lot of effort into his craft and it shows. I would highly recommend piano or singing lessons with Peter.

Sarah Silveri
06:39 09 Aug 21
On behalf of Christian Pacheco:"Peter is an extremely talented musician and pianist with very effective teaching methods. Based on my musical background and experience, he was able to adjust our lessons to the level of instruction that was necessary to meet our goals. We not only worked on technique, but also theory, musicality, effective practicing, and building repertoire. Thanks to Peter's positive and encouraging teaching style, lessons are always fun.. Very knowledgeable and professional."

Caterina Loss
05:41 14 Jul 21
Wonderful at teaching piano, vocals, and composition. Would definitely recommend his services

Daniel Breuninger
01:54 06 Jul 21
Petre is not only a wonderful pianist and composer, he is a wonderful piano teacher. I came to Theodore's School of Music as I had always wanted to learn to play the piano, but wasn't lucky enough to be exposed to the beautiful instrument as a kid. Deciding to take a trial lesson with Petre half a year ago has turned out to be one of the best decisions I've ever made. Petre doesn't just teach music, he feels it, lives and breaths it - and as his student that truly is inspiring and it rubs off. Discovering the joy that playing the piano brings to my life has brought a tremendous amount of colour into my day. It has given me a new hobby that I am passionate about and will literally spend hours at the piano daily (as much time as life as a medical student allows...). If you're unsure about who you should approach, but want to learn the piano, or if you're into vocals, or you just simply love music, I whole-heartedly recommend you take Petre as your teacher. With him, you won't just learn to play music, you'll discover it, learn to love it, and be inspired to live better because of it.

Zaneta Mackie
04:35 15 Jun 21
Peter is booked at Uniting Elanora Shellharbour on a regular basis.His talent is extraordinary when he starts to play we are all in amazement.The residents absolutely love him and want him to play more and more .Peter is very polite and loves to have a chat and shake hands. Five star performance always.

Zoe Marriott
12:26 03 Jun 21
Our daughter Gypsy-Rose 15 years old transferred to Theodore's School of Music 2021, participating in weekly individual vocal and piano tutoring.Gypsy has increased professional development with her music tutor in technical ability, theory and performance. She has obtained an obvious increase in overall professional and personal confidence. Increasing her ability to participate in local live solo gigs in the Illawarra area.After each session a detailed, clear and comprehensive list of homework tasks is provided to encourage, help focus and motivate towards growth and positive change. There is an obvious focus on understanding the individual strengths which has been incredibly helpful and empowering.We are sincerely impressed since making the change and appreciate the consistent commitment and support provided each week.Zoe, Shane and Gypsy-Rose

Maxine Garcia
02:32 03 Jun 21
I am delighted with my son's confidence and the progress he has made since starting his piano lessons with Peter. My son is a beginner and Peter is very patient and supportive.I find Peter very encouraging, has a lovely manner and teaches to a very high standard.My son's progress has been amazing and his commitment to his lessons and daily practice is delightful to watch.

Megan Wason
01:06 03 Jun 21
Peter has been coming to our facility on a regular monthly basis, the residents ensure they are in attendance when Peter is booked to perform as they love the way he engages them and that he is happy to take requests.Peter is also happy to have one of my team join him in playing her Accordion and this is a special time for all.Peter has also played for an open day on our Grand Piano in the Foyer of the home with compliments galore from those in attendance.We would highly recommend Peter to perform for you.

Christie Brindley
02:53 11 Mar 21
Peter is pushing me and me makes him feel that someone believes in me.Peter and the team go above and beyond to ensure I succeed.

Peter is really patient, he is also trying to make the class fun for the kids so that they can learn and take in easily, recommended!

Peter Blackstock
07:19 02 Mar 21
I found Peter to be an excellent singing teacher.As soon I sang a note he knew what key 🎼 it was.Peter has vast knowledge of what he is teaching and anyone can can sing!I arrived on his door step with no knowledge of singing.Peter set me straight and got me headed in the right direction.I really looked forward to every up and coming lesson and I enjoyed the singing lesson even more.Everyone should give it a goAsAnyone with a voice can singPlease believe mePeter is fantastic teacher and really puts his heart and soul into everything he accomplishesA true gentleman and great mentorHope to return in the future for another singing lesson!🙏🏼Thanks very much to the Peter Theodore's School of MusicPeter Blackstock

Maria Matic
14:13 21 Nov 20
Peter performed a mini concert for us at our CPSA - everyone was in awe and praised his talent - he played anything we requested. We were all impressed and surprised that he doesn't use sheet music at all - he plays everything from memory!


Luise Lago
00:20 11 Oct 20
My children started piano lessons with Peter in the middle of this year. As a previous piano teacher, I had quite high expectations and wanted a teacher who was able to teach good technique but also be patient and understanding given the pandemic and each of my children's different learning styles.Peter has met all of these expectations. He has provided lessons online (during early COVID days) and then later in my home, which has allowed me to continue working from home while my kids were learning. As a full time worker this has been amazing, as otherwise I would not have been able to take my children to lessons.During this first term both my children have learned to play piano with left and right hands, reading both treble and bass clef, and my daughter has been having some singing lessons as well. Peter has been very patient and modified his teaching style to accommodate each of my children's varying attention spans, talents, and interests. My daughter now runs and plays any piano she sees, and has become confident to sing in front of other people. My son sometimes plays till late at night to master a song he loves that Peter has gone to the trouble to find and listen to then notate for him (I don't think Yum Yum Hammerpaw from Kipo and the Age of Wonderbeasts is a standard request!).Diana has been very prompt to reply to questions via email, and communicated about holidays, and provided bookings for my calendar when we have had zoom lessons. The monthly invoices are easier to budget for than paying a term upfront when swimming and other school bills are due.I have recommended Peter to my family and friends, due to his friendly nature, the skills my kids have developed, and his flexibility to provide lessons in my home. But mostly it's been a joy watching my children love playing the piano like I do.

After trying lessons with other teachers in the past, I have been learning piano with Peter this year and I feel confident to say he is the best out there.I am always excited about what we learn and how inspirational he is in his classes. He has a passion for sharing his musical knowledge and experience, and he knows a very broad context of music – including European classical and also other genres. Despite being an incredible musician, he is very humble and I always enjoy both conversation and learning with him. He is very flexible, he has his methodology but is always happy to adapt to what you want – for example if you want to learn a specific piece of music.Learning with Peter is like opening a door to an abundance of experience and culture. I am an adult learner, but I can see from his manner that he would be a fantastic teacher for children too.

Susan Ang-Ngo
10:21 02 Oct 20
Peter is a patient and thoughtful teacher to my 3 year old son . There is no doubt Peter is a wonderful musician and teacher

Roma Doherty
09:04 02 Oct 20
Peter is very helpful as I knew nothing of how play a single note,I have found Peter patient understanding-I have only had 3 lessons and I feel I have learnt a lot in that time, I am looking forward to more lesson starting in couple of weeks time

Kaine van Gemert
21:25 03 Aug 20
Peter is a fantastic teacher who goes above and beyond to provide excellent lessons and support. Highly recommended 🙂

My two boys are have piano lessons with Peter. Peter has a passion for music and Piano, and we can feel that through his teaching. Peter is very patient with young kids and students with no previous music leaning experience. My sons enjoy Peter's teaching, and have made good progress.

Jasmin Zinat
12:41 04 May 20
l really recommend Peter for learning Piano, He is very expert in his job and my kids have learnt a lot during 3 terms.Especially my little five years son.He now knows how to play and read the notes.Peter is so patient and kind.

Melissa Ritchie
01:43 07 Mar 20
Peter has been teaching my two sons (9 & 12) for the past six months. He is extremely talented and very patient (especially with my challenging 9 year old). They have learnt so much and love their music. Highly recommended!

Jules Mitry
07:44 20 Feb 20
My three children age 6-14 have been attending Theodore's School of Music since November 2019. Both Diana and Peter are wonderful professionals and very supportive and enthusiastic in teaching music. I could not be happier for my children to keep learning at Theodore's School of Music.The fact that they can come to our house for private lessons definitely big bonus for us as working parents.

Jacaranda K
04:01 20 Feb 20
I have been taking singing and piano lessons with Peter for 12 months and I look forward to my lesson.Peter always goes to extra trouble to make sure I'm improving and understanding what he is teaching me. I've been introduced to new types of music and because of him I'm now able to work as a performer doing what I love to do.

Peter's knowledge and understanding of music and teaching provides an environment where students can maximise both learning and skill whilst also thoroughly enjoy the process.

Theo is an incomparable pianist and tutor whom I've had the pleasure of working with on multiple occasions, both as a part of our entertainment duo 'Theo and Rule' as well as during a musical production of 'Oliver!' wherein Theo was the Musical Director and I the Vocal Coach. He has always been a pleasure to work with and his affinity for piano is truly remarkable; not only is his technical knowledge and expertise absolute, but he also understands the importance of complimenting this with a connection to emotion and a sort of integrity which adds that extra layer of colour and purpose to both his own playing and in regards to mentorship. I highly recommend Theodore to anyone hoping to REALLY learn the piano to its full capacity and potential.

Highly recommended piano teacher! We had Peter recently teaching our son for his piano Comprehensive (Solo) 6th grade exam, Peter is very dedicated teacher, he leads with clear directions, and works extra time for his student's benefit, especially he had specifically designed practical time tables to assist our son to develop his skills for the best possible outcome, we're very appreciated and blessed to have him teaching.

Korinne Brown
13:28 30 Sep 19
My singing lessons are a highlight of every week. I have been surprised by how quickly I have noticed a difference - for the MUCH better!As someone who has not had the opportunity to consider singing lessons till :cough: middle-age :cough:, I have thoroughly appreciated Peter's relaxed & flexible approach. He has an amazing ear for music & remarkable ability to coach both your 'ear' and your 'voice'. Each lesson flies by, is lots of fun, and always full of valuable feedback.Working with Peter has resulted in my making more progress faster than I could have imagined. Two months ago I was not at all confident I could actually find and hold a note, let alone sing anything someone could stay in a room with. Today I have three songs on my practise list that I almost don't care if the neighbours heard me practicing and THAT I definitely did NOT expect!Peter is definitely a little bit magic as a singing teacher 😉

Enjoying my lessons - great understanding of working with an older pupil - very flexible with the nature and mode of learning

Eddie Ibrahim
05:05 04 Sep 19
Peter has been my 8 year old sons piano teacher for the past 3 months. In this short time my son has not only learnt the basics of reading and writing music, he has also started composing some basic pieces. Peter is highly recommended and a great investment in my sons future.

Freya Dawson
08:41 27 Aug 19
My 14 year old son has been having piano lessons with Peter for some months now and is enjoying them immensely. I am very impressed with Peter's willingness to adapt the lessons to my sons taste in music and his ability to inspire and encourage him. His enthusiasm, amazing skills, love of music, warmth and flexibility make him a wonderful teacher and mentor. My son is learning very quickly as a result.

Trish Cheng
07:54 27 Aug 19
My son started a trial lesson two months ago and he got some feedback and evaluation from Peter. That he is ready to start learning piano lessons. Its been about 8-10 classes now and my son is going quite well. He is improving his concentration and piano skill day by day. We are happy with Peter's experience on teaching, his piano skills and his patience on my son. Since I am able to attend the lesson with my son sometime so I am really happy that Peter and Diana communicate with me via email about my son's progress and providing suggestions on how to improve my son's piano skills.We are happy with Peter and Diana and we will recommend friends and family if they are interested in gaining music skills.

Best piano teacher! Definitely recommend Peter. He has passion for music himself and knows how to guide his student like music.

Robert Stewart
10:10 01 Aug 19
I have had the pleasure of working with Peter on multiple occasions and his talent and passion is constantly inspiring.

Taraful Silvian Voicu
11:39 29 Jul 19
Peter Teodorescu is an absolute pure musician and an excellent pianist, among the few or even the only guy who is able to sing like the great Siminica. There is much to be said about Peter - not only because he has perfect pitch. I worked with him on the show 'Your Face Sounds Familiar' where he was responsible for setting the individual contestant's key to ensure that their TV performance would be optimal.I have been pleasantly surprised that he is able to hear the smallest detail - that even the show's executive producer has said that no-one will ever match Peter's skills.Every detail was explained in depth and the keys were perfect for our band and our competitors. I'm extremely proud to have worked with someone that knows so much about music and singing and has been such an invaluable asset to the show, and extremely proud to have such a good friend.

Carley Jans
11:24 21 May 19
Thank you Peter Teodorescu for wowing our guests with your beautiful music. It was an absolute pleasure to have you as part of the Save Sophia's Leg Gala Night entertainment.Your kind and humble nature is beautiful to witness. Thank you for giving up your time to jump on board for this event - Chantelle Jans

David Maidman
22:59 02 May 19
We had Peter play for our social club at Jetty's by the Lake, Windang in March. Everyone had a great time, he is an amazing pianist and we are looking forward to have him back to play for us again.

Adele Hurt
13:22 25 Apr 19
An experienced teacher with an abundance of talent...I learnt very fast with Peters help!!!

My son has been having vocal lessons and loves it. He has improved a lot in his ability to perform and his confidence.Peter has gone out of his way to help my son and his professionalism and talent as a musician and teacher is outstanding.

Alexandria Varshawsky
05:34 03 Apr 19
Peter joined us at our aged care community recently. He put on a beautiful show for our customers that they thoroughly enjoyed. Many of our customers have asked for him to return as his classical music was a lovely mix from other entertainers in aged care. We would definitely recommend him.

Bonnie Dean
01:18 18 Mar 19
Peter is my 5 year old daughter's first piano teacher. She loves music and has always shown interest in the piano. Although she is shy, Peter is patient and encouraging and is able to work with my daughter's interests to make the weekly lessons enjoyable. For example, she enjoys learning music theory through writing her own music based on the notes she is learning. Peter has been so wonderful, transcribing her little songs that she can then share with her friends and family. We are encouraged by her progress.

Neena Shetty
09:10 17 Mar 19
Peter has been teaching my 9 year old son for few weeks now at home. Prompt and punctual. Peter is an awesome teacher. Humble and a very passionate and a patient teacher. Would recommend him as a teacher for any one who is keen on learning music.

Peter is an absolutely amazing piano teacher and musician. I have already learnt an incredible amount and have been having lessons with him for only a month. His teaching and skillset is different to any other teacher I have had. He has an immense knowledge of music and to watch and listen to him play is magnificent.

julie renshaw
02:21 26 Feb 19
Peter has been teaching our 10 year old son piano for over 6 months....the most brilliant piano teacher, and mentor, we could ever have wished for!Our son was not initially passionate to learn, however, I had read of many studies (Psychology Today-19th August, 2015). which found significant results in increasing of Auditory Processing skills (necessary for all learning), in Dyslexic and non-dyslexic children alike. As our son has dyslexia, we made contact with Peter. Already in this time, our son has happily progressed with his piano and finger skills, and also has improved in his academic performance at school, and his confidence in general. I notice a heightened auditory ability to recall everyday directions/requests at home.Our son really looks up to Peter, for his amazing piano skills, for his ability to gently encourage and motivate, and equally as important-to believe in his own ability. Peter has always given so much time and dedication to his lessons.The humbleness of Peter is heart warming, his skill at the piano/keyboard is sensational...with the ability to 'hit out' any song on request in a moment...with a smile on his face emitting the joy that music brings to him. I am sure Peter thrives on the fact that in teaching others these skills, they too may share in some of this joy!

Darryl Keith
04:15 20 Feb 19
Peter is a true professional, he goes above and beyond in every lesson, cant wait to go back soon.

Stefan Posthuma
21:52 18 Feb 19

Annie Vanags
05:35 18 Feb 19
We recently had Peter perform for the second time at our facility. What an incredible experience. Our residents were totally enthralled throughout the whole performance They were transported through the brilliance of Peters piano prowess on a musical "trip" of a lifetime. How honoured we all felt to have him at our "home". Our residents were humbled when Peter, afterwards graciously acknowledged THEM for coming to watch him play. Too many comments of praise to write. Thank you Peter, soo glad you are coming to us again!!!

Admin Rowcliffconsulting
23:19 17 Feb 19
Peter teaches my 6 year old piano and she looks forward to seeing him each week. He is extremely patient and teaches my daughter something new each time. Peter inspires my daughter to try new tunes and to write her own music which makes her more confident each day. Thank you Peter

Lynne Hudson
02:16 08 Feb 19
Peter came to our Aged Care Facility to entertain the residents. WOW!! could he make the piano talk. Residents, visitors (and staff) were just so amazed and thoroughly enjoyed the performance. Would highly recommend a performance from Peter to anyone.

Martin Silver (Herodias)
23:02 05 Feb 19
The concert today was Fantastic, the residents of St Luke's were exciting and happy of Peter's talent. As a high care facility it was beautiful to witness the joy that Peter bought to the residents. It was also very touching how he spoke and shook the hand of all the residents, as a result our residents seemed quite lifted as Peter assisted to relive some of their emotions and memories with his fantastic talent.Thanks again Peter for making our resident very happy today.RegardsJohn Ramos..Acting Lifestyle Coordinator

David Powderly
23:05 26 Jan 19
Peter is an amazing pianist. I have listened to him play on many occasions, have jammed with him, and we have had many conversations about music, music theory, performance etc. If I wanted to learn piano he would be the person I would go to, no contest. For myself, I am a professional guitar teacher and music examiner for the Registry of Guitar Tutors and London College of Music who has held exams and taught in four countries and have an international student roster. Peter would be my first choice in piano. His knowledge of theory, desire to experiment with music and his playfulness all contribute to make him the most enthusiastic ambassador for his instrument. He is the teacher I recommend to any piano enquiries I receive, and will be the person I send my children to.

Justin Webber
08:48 25 Jan 19
Diana provided a very professional service, is a great communicator and is highly skilled in all aspects of the music field.

Judy Kisela
05:45 16 Jan 19
The concert today was fantastic ,the residents were in awe of Peter's talent. As a high care facility it was beautiful to witness the joy that Peter bought to all residents. It was also very touching how he spoke and shook the hand of all the residents after the concert it meant so much to them, they will be talking about this for a long time to come.The residents can't wait for his return performance.Thanks again Peter for making so many people happy today.

Amanda Keys
07:23 13 Jan 19
Peter came and played at the Residential Nursing Home I work at.The residents absolutely loved him.He played all their old time favourite songs and also played songs from different cultures of the residents- putting smiles on their faces and even bringing one man from Austria to tears when he played a song from his country.When he finished, he went around and said hello to each and every resident. Such a lovely man.Highly recommend him.

Barbara Ferguson
22:15 13 Nov 18
Hi TheodoreThis is so awesome and amazingAm so excited I can now think of writing music I used to forge songs when I was young so may be I can start now with real piano!!!Thanks for the inspiration.

Jake Grover Guitar
09:17 11 Nov 18
I hold Peter in a high regard as a music teacher,I took fortnightly hour long piano lessons as I wanted to delve into music theory after playing guitar for 5 years with little knowledge on theory.His patience and ability to cater for what i was looking to learn was extremely professional left me looking forward to the lessons every fortnight.If you are looking for an amazing teacher look no further.Cheers Jake.

Sandra De La Fosse
09:04 16 Jun 18
I was so nervous to sing, but Peter was very patient with me and made me feel safe enough to sing. He didn't rush me, but he gently encouraged me to work through my anxiety and nerves. I really enjoyed the time that I spent with Peter and he really helped me. Sophie.

Stanley John
16:37 15 Jun 18
What a breath of fresh air Peter is for Wollongong! A musical purist. I love his stories from working on TV shows and with celebrities. He inspires and builds my confidence. I love his honesty and bluntness. There are too many teachers claiming to be musical professionals and allowing their students perform and be embarrassed when they are clearly not ready. Peter is the real deal. Enough said.

Serban Copot
15:51 31 May 18
One of the best vocal coaches that my country lost in favour of Australia!Professional! This is the word that can summarise my interaction with Peter. A dedicated musician, with an extensive musical experience!

John Mullan
10:58 27 Feb 18
Life is art, art is music, Peter Teodorescu is music personified. I am a Celt and like a moth to the taper, I have enjoyed music throughout my life without knowing why. Peter has a gift, he makes music understandable in a way that you cannot teach. His love of music is infectious and I unreservedly recommend him to you. He will expect consistency, constancy and commitment from you as a student but in return he will seamlessly expound music theory and he will affect you with an enduring love of sound. He will teach you to express in music that what cannot be said in mere words. Peter is a great person and a wonderful teacher. Enjoy!

Theresa Mullan
00:58 16 Feb 18
Peter is a not only a brilliant performer, he is also a great teacher. I have had the pleasure of performing with Peter twice in the past year and he has also acted as my vocal coach, giving me tips and tricks to improve my signing and my confidence to perform. I cannot recommend Peter highly enough, he is truly a talented musician and the perfect choice for people of all ages looking to learn piano or singing.

Doriano Matic
12:11 15 Feb 18
Peter is teaching both my boys the piano, his teaching method is fantastic with incredible results, both boys absolutely enjoy their lessons. Well worth the money!!! Thanks Peter.
Areas of Study
Piano, Singing, & Vocal Finishing
Composition & Transcription
Sheet Music & Arrangements
Performance
School MasterClasses
Our new MasterClass series created and designed for Kindergarten to Year 8 school students, and held within the 10 week school term at your local school.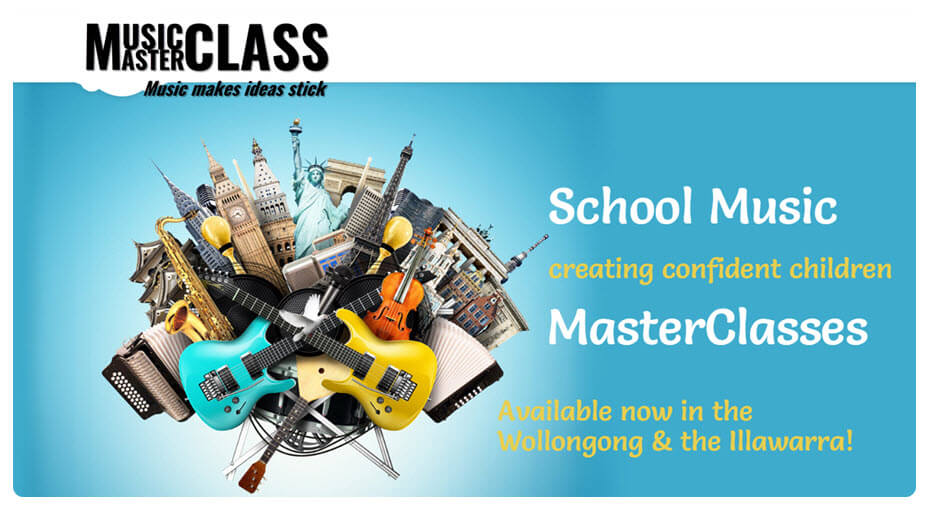 ---
Guitar Tuition & Examinations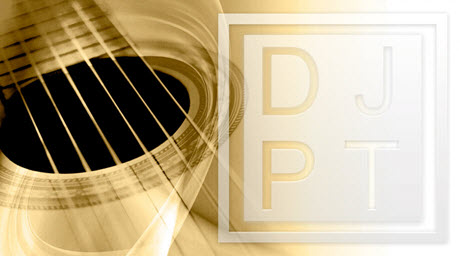 David J Powderly is the director & founder of DJP Teaching. He is a professional guitar teacher and music examiner for the Registry of Guitar Tutors and London College of Music – one of the world's most respected music exam boards.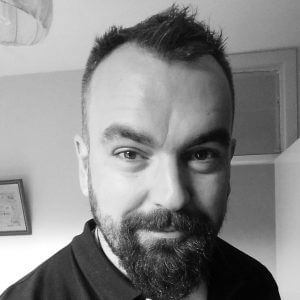 David has held exams and taught in four countries and has an international student roster.
Since 2017, Australia is extremely fortunate to have acquired David as an International specialist in Guitar Education.
We highly recommend DJP Teaching to all new or existing guitar students, especially if you would like to play at an International standard. David's student portfolio contains musicians and performers on Britain's Got Talent, professional rock and contemporary guitarists, recording artists, singer/songwriters, jazz and session musicians, and touring artists.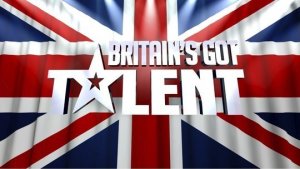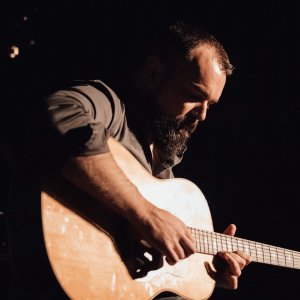 Choosing the right teacher from the beginning is important to help you reach your full potential. They will not only be a teacher to you, they will be a mentor. Music tuition impacts all areas of your life.  Find the right mentor to speed up the learning process (even if you are learning for fun). Find a teacher that has a strong history and has a strong experienced background.
You are paying for your lessons, so go the extra mile to research your teacher and ask lots of questions.
Guitar Students
Guitar Instruments & Technology
---