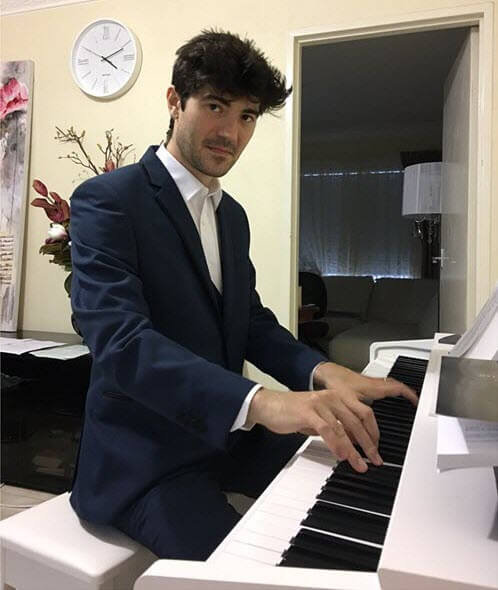 Peter 'Theodore' Teodorescu was born in 1983 in Bucharest, Romania and is a composer, vocal coach, singer, pianist, and musician/artist mentor. He is the son of Romanian writer, TV personality, and journalist Cristian Teodorescu.
He graduated from the National University of Music Bucharest (formerly the Royal Academy of Music and Dramatic Art) with a Bachelor degree in Musical Composition (Classical) from the Faculty of Composition, Musicology and Musical Pedagogy.
His piano mentors were taught by Florica Musicescu, who produced one of the world's greatest pianists Dinu Lipatti. His university teachers for compositions – Octavian Nemescu received the Aaron Copland Prize (USA), six prizes from the Romanian Composers Union, prizes from the Concours International de Musique Électroacoustique de Bourges, the Prize of the Romanian Academy of Arts and Sciences, and the Prize of the International Confederation for Electroacoustic Music (ICEM), and Adrian Iorgulescu (who served as the Minister of Culture Aug 2005 – 2008).
Peter was the highest ranked student at Music Theory in the 2000 National Contest Constantin Constantinescu, Bacau, Romania. He also received a scholarship from her Royal Highness Princess Margarete of Romania (2003) in order to promote and tour his original composition works nationally. His music has been performed in concerts and festivals and national radios such as UK, USA, Europe (France, Portugal, Germany, Poland, Belgium, Switzerland, Austria, Romania), and Asia (China).
Peter has performed in Concert Halls, Palaces, Embassies, House of Parliaments, and Broadcast Recording Halls.
As a member of SACEM (France), the Society of Authors, Composers and Publishers of Music, and UCMR-ADA (Romania), he receives royalties for his musical compositions that are played Internationally on radio stations, TV, YouTube, and on stage.
Peter is a music publisher and partner with the world leader in digital sheet music, musicnotes.com, who have over 6.5 million customers globally, and have had over 40 million sheet music downloads to date.
He is an active musical director, composer, and arranger for film and theatre, with his most recent project as music director working alongside Aarne Neeme, director of the drama series such as Blue Heelers, All Saints, MDA, Home and Away, Neighbours, and Out of the Blue.
Peter is an ADHD Certified Educator (ADHD-CE) and has a Certificate in Autism Through the Spectrum, and Certificate in Developing Social-Emotional Skills & Self-Regulation in Students. He provides the benefits of receiving advanced training and experience to children and adults diagnosed with ADHD and/or ASD. Peter has also completed specialised study in Dyslexia, Dyscalculia, and Dysgraphia – An Integrated Approach.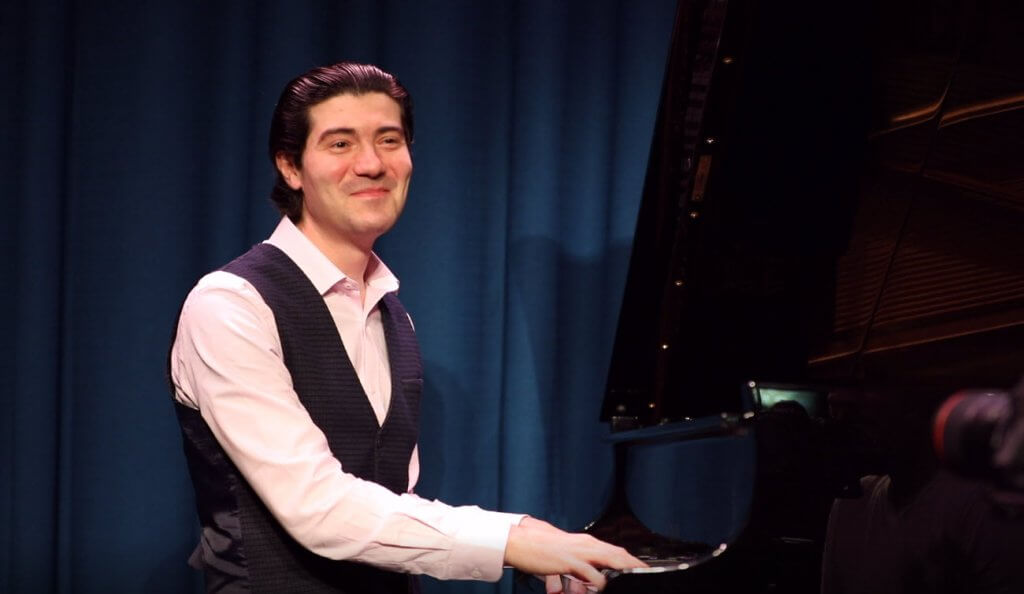 Early Life
Peter began music at the age of 7, as a result of his mother wanting to avoid enrolling him in a local non-musical school known with students of notorious reputations.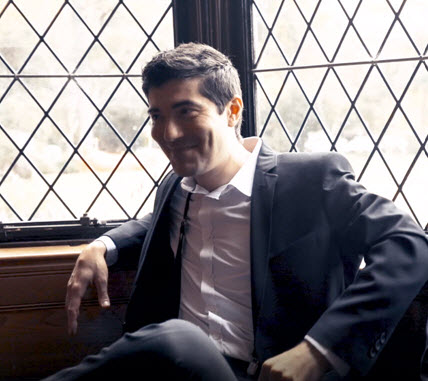 As a child he struggled to sight read as a result of dyslexia. This meant that Peter had to develop immaculate hearing for music at a very young age, and has perfect pitch.
The ability to learn a song by ear after hearing it a few times has become a strength. This ability extends to be able to directly create sheet music by hearing a song by ear.
Since the age of 14, and all through his high school years at the Dinu Lipatti Music High School, and university years at the National University of Music Bucharest, Peter had been taught by teachers who studied with the legendary teacher Florica Musicescu. This included the subjects of Music Theory, Harmony, Counterpoint, Orchestra Score Reading, and Piano. His teachers were accomplished pianists that would not accept any less from him.
Florica Musicescu mentored some of the world's greatest pianists Dinu Lipatti, Dan Grigore, Mindru Katz and Radu Lupu.
Peter had a close mentorship and toured with the composer Iancu Dumitrescu, who had also been mentored by Florica Musicescu.
TV Personalities, XFactor, The Voice, and Eurovision
Before moving to Australia, Peter was the musical adviser, vocal coach, and piano accompanist to the Romanian version of Your Face Sounds Familiar, which is a competition between the finalists of the X Factor, The Voice, Eurovision contestants, and known singers, actors, entertainers and dancers. He has also vocal coached younger singers for the children's version of The Voice.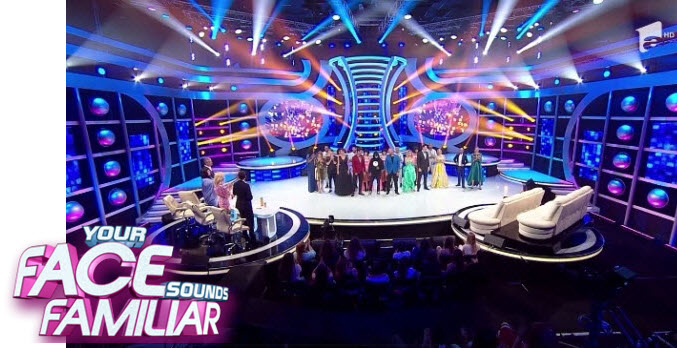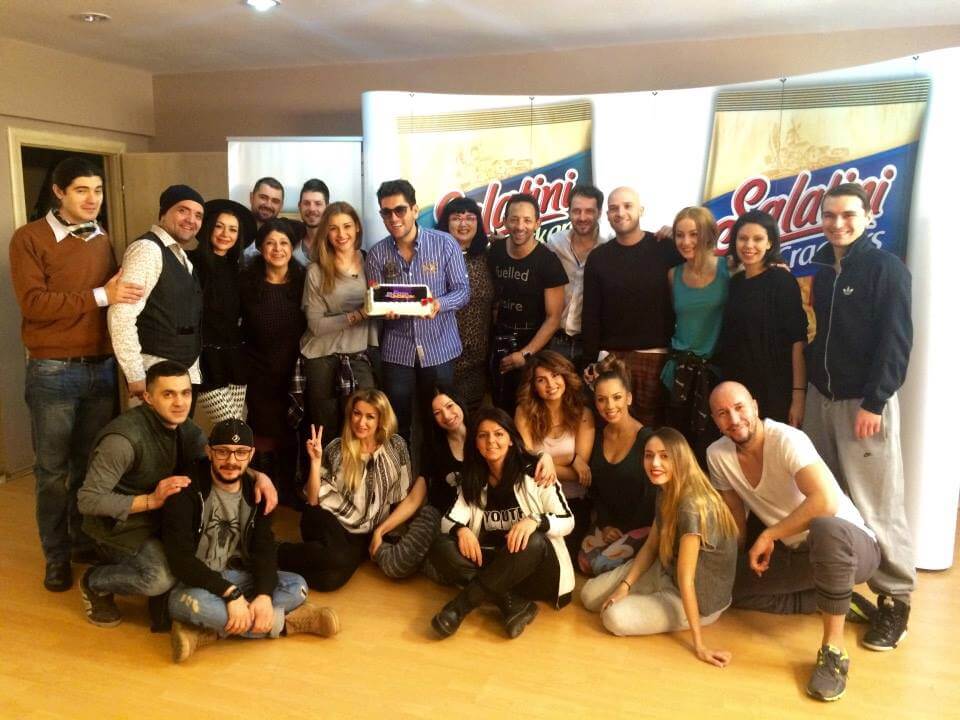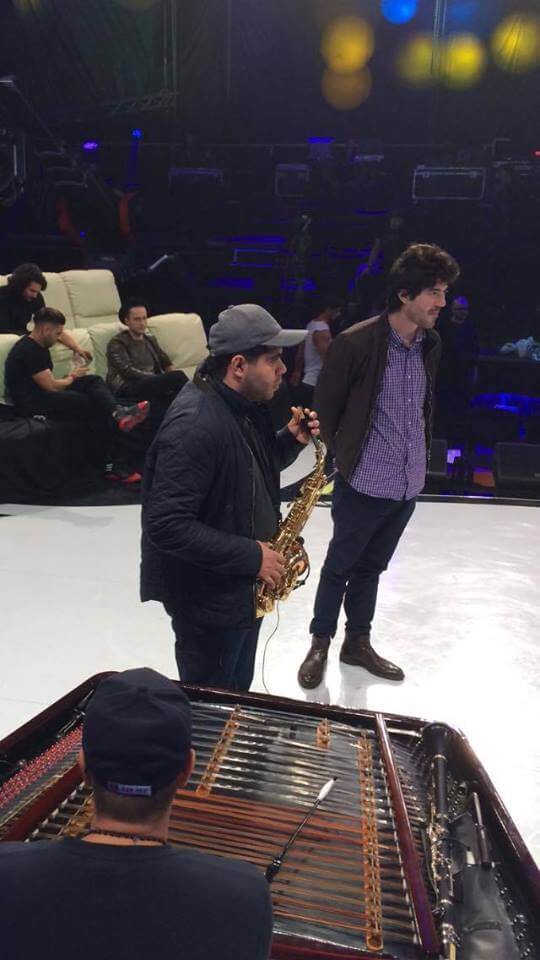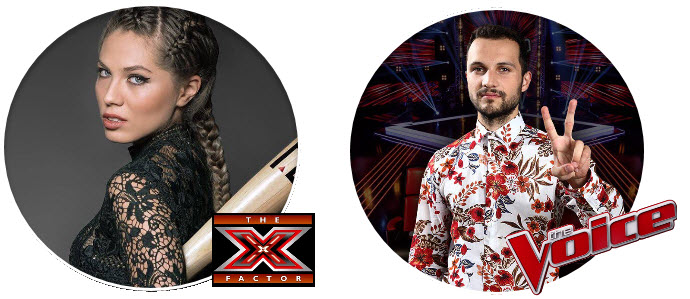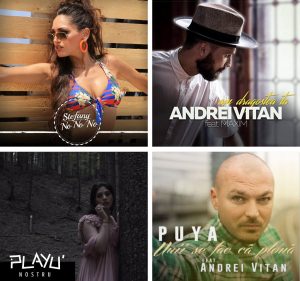 Tours
Peter has toured all over Europe, UK1, and the USA 23 as a pianist, percussionist, and singer.
As an international composer he wrote in styles encompassing classical, modal, classical avant-garde, and pop music. The works he composed were performed internationally including music festivals, broadcast radio stations, television, and theatre.
As an occasional falsetto singer he collaborated with the most famous instrumentists from Romania such as Ionica Minune, Damian Draghici, and Leonard Iordache.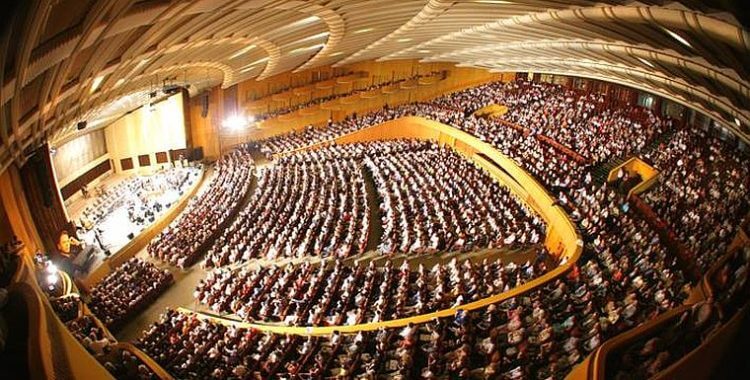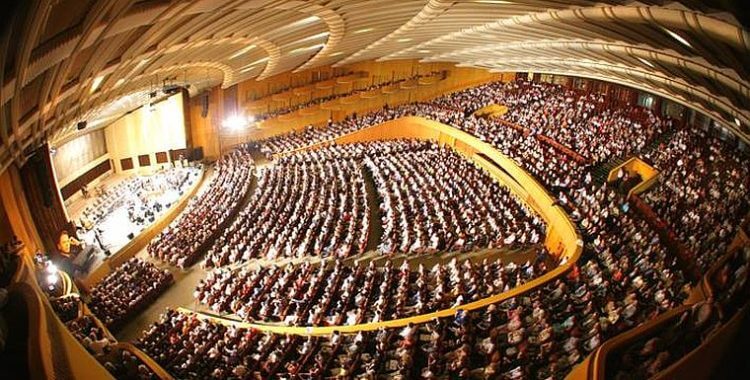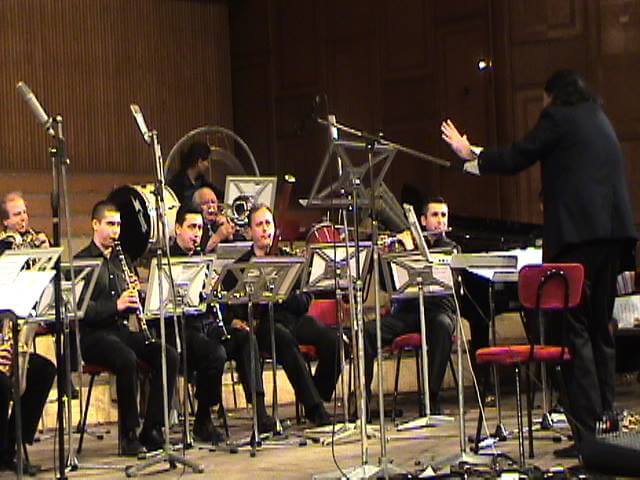 Classical Composition
As an international composer he collaborated as a member of the Hyperion Ensemble while on tour4 5 6 7 8 with Tim Hodgkinson and Chris Cutler.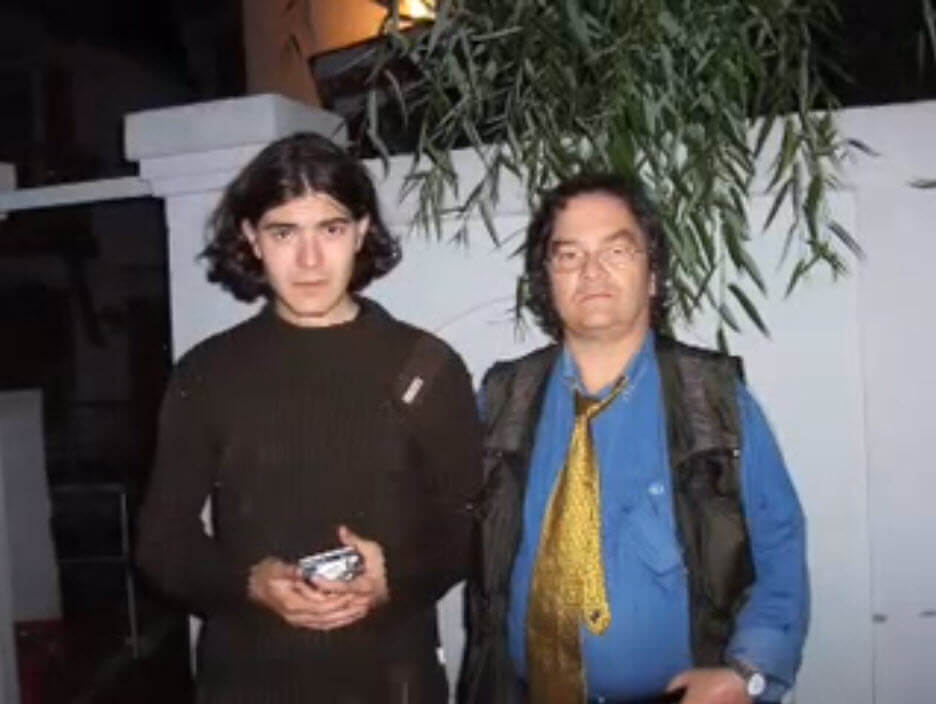 Influences
Peter was influenced greatly by Karlheinz Stockhausen, Iancu Dumitrescu, Ana-Maria Avram, Vladimir Cosma, Octavian Nemescu, Horatiu Radulescu, and Dona Dumitru Siminica.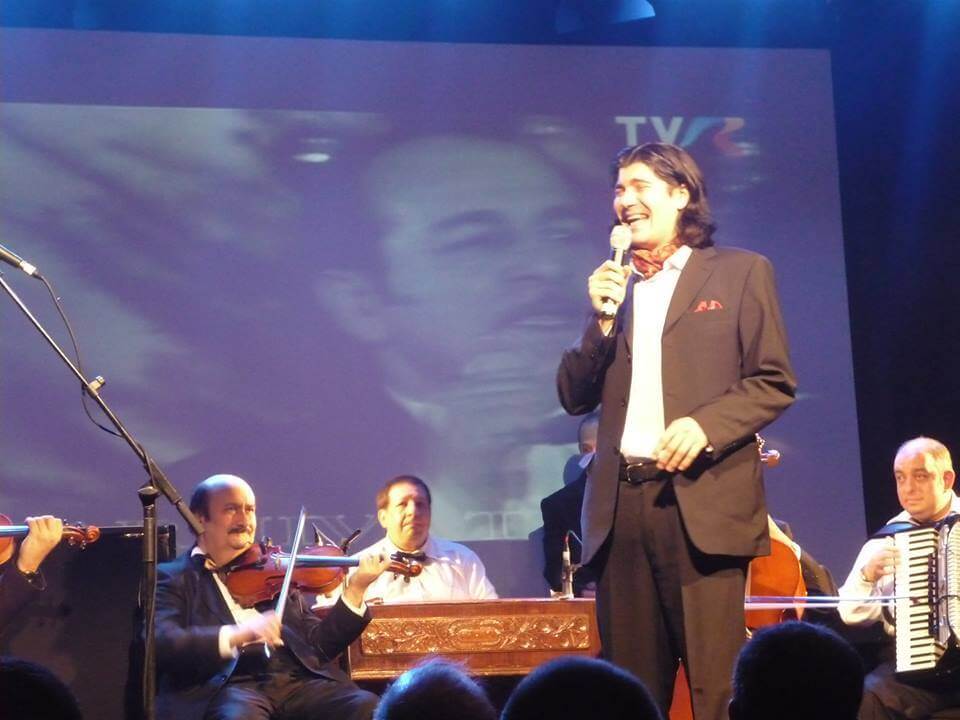 From 2003 while studying in parallel at the National University of Music Bucharest, Peter commenced experimental music, phenomenology, spectral music and esthetics under the close mentorship of Iancu Dumitrescu and Ana-Maria Avram, Horatiu Radulescu, and Costin Cazaban.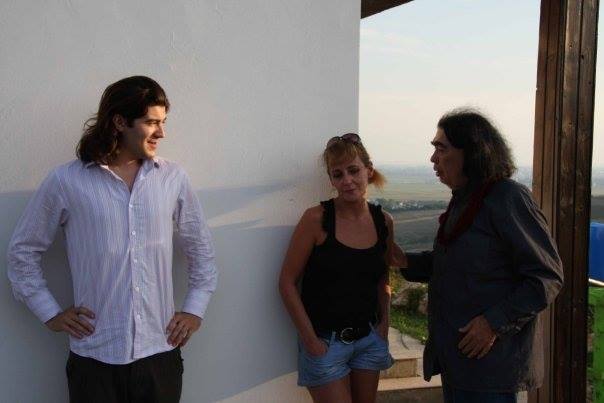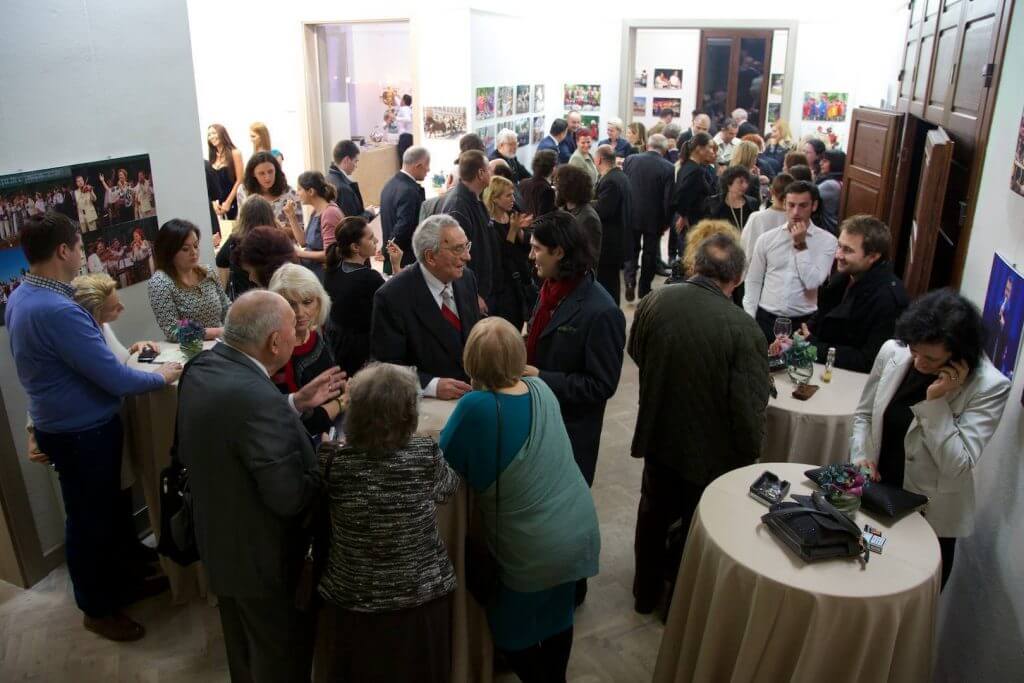 Recordings and Broadcasts
Original Works:
Other Contributions on other albums: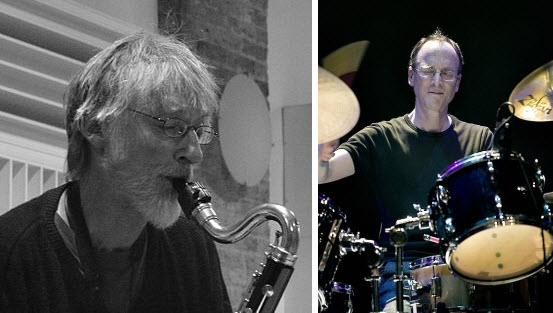 CD Collaborations with Ana-Maria Avram / Iancu Dumitrescu: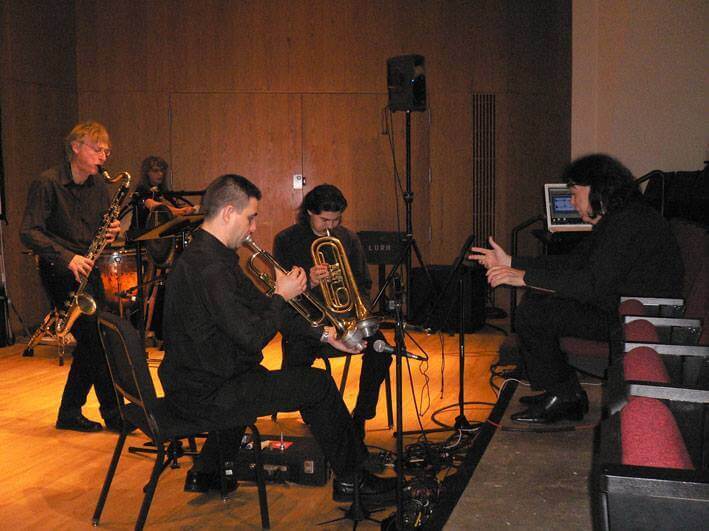 Compositions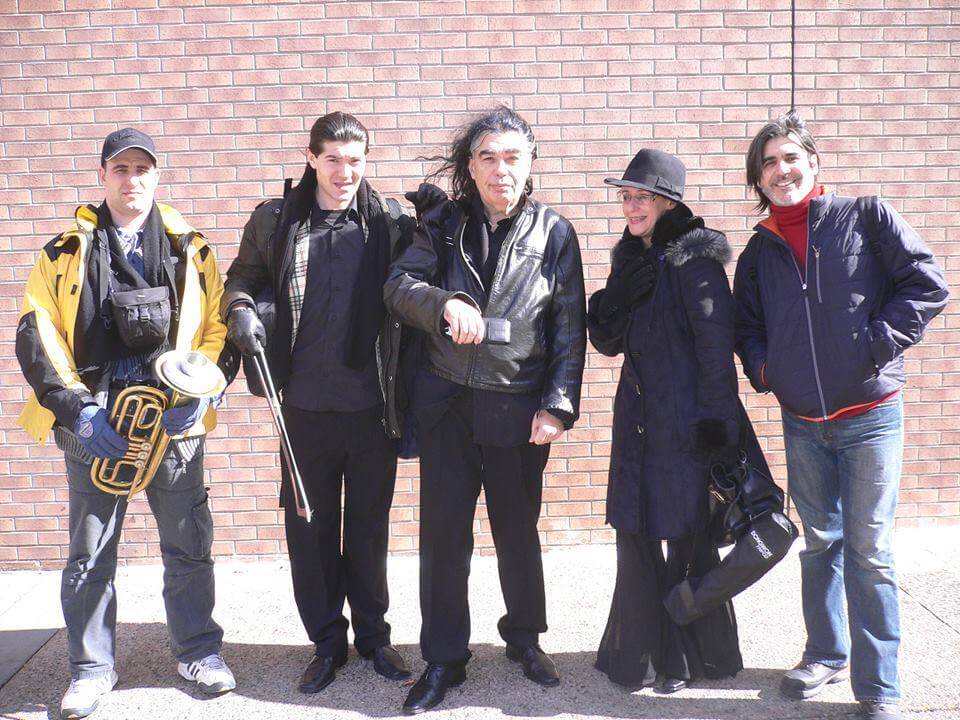 In the Media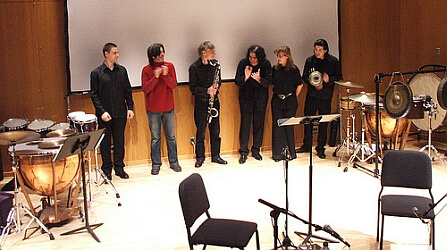 ---
Book Extract
---
Notes