Musical Composition
Film, Theatre, Music
| Frequency | Fee |
| --- | --- |
| Consultation (once) | $750 |
| Finished music | from $1000/minute |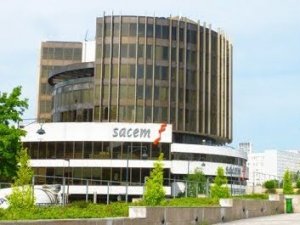 Peter is a member of SACEM (France), the Society of Authors, Composers and Publishers of Music, and UCMR-ADA (Romania) and receives royalties for his musical compositions that are played Internationally on radio stations, TV, YouTube, and on stage.
As a music publisher and partner with the world leader in digital sheet music, musicnotes.com, who have over 6.5 million customers globally, and have had over 40 million sheet music downloads to date, Peter's arrangements are sold worldwide.
Peter was the highest ranked student at Music Theory in the 2000 National Contest Constantin Constantinescu, Bacau, Romania. He also received a scholarship from her Royal Highness Princess Margarete of Romania (2003) in order to promote and tour his original composition works nationally.
His music has been performed in concerts and festivals and national radios such as UK, USA, Europe (France, Portugal, Germany, Poland, Belgium, Switzerland, Austria, Romania), and Asia (China).

As an international composer he wrote in styles encompassing classical, modal, classical avant-garde, and pop music. The works he composed were performed internationally including music festivals, broadcast radio stations, television, and theatre. He also collaborated as a member of the Hyperion Ensemble while on tour with Tim Hodgkinson and Chris Cutler.
He is an active musical director, composer, and arranger for film and theatre, with his most recent project in 2019 as music director working alongside Aarne Neeme, director of the drama series such as Blue Heelers, All Saints, MDA, Home and Away, Neighbours, and Out of the Blue.